Tire price comparison service in the USA
Compare SUV and truck tire prices and find the best deals on Tirecomp
You want to go on a road trip with your SUV or an outdoor adventure in the Grand Canyon with your pickup truck and need proper tires? On Tirecomp.com you will get the best tire deals throughout the US. Use our tire price comparison site and find new SUV tires for all seasons and with the best value for money!
Why should I use Tirecomp to compare SUV and pickup tire prices?
Nowadays it is impossible to manually compare all the deals in order to find the best SUV tires in the US without a tire comparison site. Besides the increasing number of offers online, the price differentials of different retailers can be huge: For a single tire we can come across a price difference up to $90 for the same tire! Tirecomp therefore helps you to safe your precious time and money! We compare the prices of the main tire dealers in the US and offer a large selection of SUV and truck tires at the best price.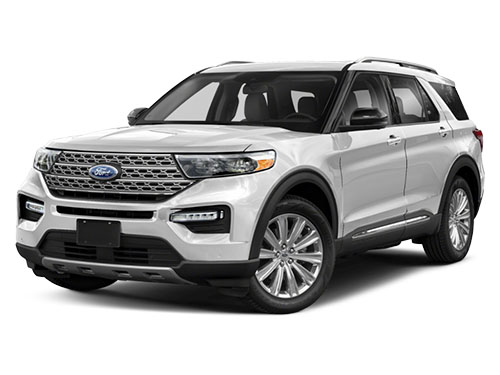 How do I get the best SUV tire deals on Tirecomp?
You simply need to enter your tire dimensions in our search engine. Once you have filled in the search boxes, click on "Search". The tire search engine will display a list of all our partner dealer's tire prices so that you can make your choice.
If you do not know your tire dimensions, look for the following markings on your tire sidewall or in your car documents: tire width, height, and diameter along with load and speed ratings. You can use passenger tires on SUVs and pickups if they comply with the dimensions and if you have planned to drive on the road.
How do I compare SUV tire prices on Tirecomp?
Refine your search by using our filters: if you look for a SUV or truck tire brand, you will find it in the left column. It is also possible to set a price range and to compare tire prices by brand, season, or retailer. If you want to compare the best SUV tire prices of a single model, just click on the model's name and you will get an overview of all current offers. The prices of the models are always listed in ascending order, displaying the cheapest SUV tires for sale at the beginning of the list.
Once you have found your SUV tires at the best price, click on "Visit store". You will be redirected to our partner tire dealer's online store in order to purchase your new tires. Throughout the year tire dealers also provide discount codes and package offers, so that you can get your tires even cheaper!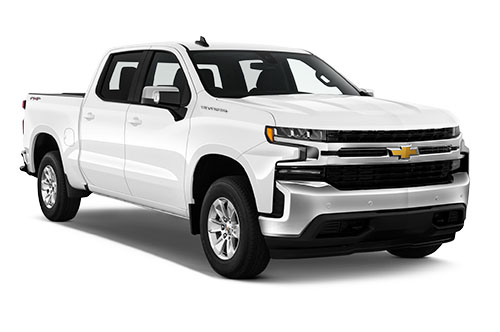 Are cheap truck tires safe?
Off-road drivers who use their vehicle occasionally might want to buy budget SUV tires. However, keep in mind that cheap pickup tires are often poor in performance. By using low-price SUV tires you might burn more fuel, take a toll in tire durability and in driving stability. Moreover, if you look for quiet SUV tires, cheap tires are rarely the best solution.
Therefore, when you buy an SUV tire, do not only consider the price. Pay attention to the tire's aquaplaning resistance, the handling performance, and the stopping distance quality. You can balance these criteria depending on your priorities but remember to look for the best value SUV tires instead of getting the cheapest SUV tires!
How to choose my SUV tires?
The tires for SUVs and pickup trucks are designed to handle heavy loads and your choice will depend on your driving style. So, whether you want to buy tires for your SUV or your pickup truck, you will find the model that suits you the most on Tirecomp! Once you have checked the dimensions of your SUV tires you need to know on which terrain you will mostly be driving on. There are three main types of SUV and truck tires according to different driving surfaces.
What are the SUV tire categories?
Highway-terrain tires (HT tires)
As SUVs are largely used on pavement, they are mostly sold with highway-terrain tires or H/T tires for short. Their rubber and tread patterns make them very resistant to uneven wear and extremely comfortable on the asphalt. So, if you are going on road trips on Highway 66, do not hesitate to buy SUV highway tires, designed for an 80% road / 20% off-road use!
All-terrain tires (AT tires)
All-terrain tires are the most universal SUV and pickup tires. Carrying the abbreviation A/T, they are perfect for both on-road and off-road use. Their aggressive tread patterns allow them to handle sand and gravel as well as on-road driving conditions, always providing you comfort, thrills and security.
Mud-terrain tires (MT tires)
Mud-terrain or M/T tires are designed for driving off-road, on difficult grounds. Their large tread blocks provide them an efficient grip and handling on soft terrains like deep mud. SUV and pickup mud tires are also reinforced to face punctures and wear, allowing the off-road lovers to drive endlessly on muddy grounds!
SUV all-season tires
If you are tired of changing your tires twice a year, do not hesitate to buy SUV all-season tires! They are designed to face dry, wet and even cold surfaces. So, whether you drive in summer or winter conditions, SUV all-season tires are the perfect match for you.
SUV winter tires
Even if SUV and truck tires are used for driving on adverse terrains, they do not replace winter tires when it comes to snow. Tests have proven that winter tires are more effective in harsh conditions than standard SUV tires, thanks to the great traction provided by their rubber and tread pattern. So, if the weather takes a turn for the worst, make sure you mount winter tires!
What are the best truck and SUV tires on the market?
Among the major SUV tire brands are premium brands like Michelin, Goodyear, Bridgestone, Continental and Pirelli, intermediary brands known for their off-road tires, such as Yokohama, Cooper and BF Goodrich, and not to mention truck budget tires from General Tire and retread tires.
If you want to compare the brands, do not hesitate to check SUV and pickup truck tire tests. The websites Consumer Reports and Tire Rack.com review the tests to help you find the best SUV tires online in no time.
How can I get my SUV tires installed in my area?
You found the best price for your tires with Tirecomp and want to get your SUV tires mounted? No worries! On our partner retailer's websites, you usually find a list of installers near you. Make sure the installer agrees to mount the chosen type of tire on to your truck by contacting the workshop beforehand. Not all of the garages offer mounting because of the imposing size of SUV and truck tires, implying a specialized equipment.
For any remaining questions about SUV and pickup truck tires, have a look at our guide. In this section, we also give practical tips to help you choose and maintain your SUV tires correctly. If you have any question about our tire comparison site Tirecomp.com or if you want to leave us a comment, feel free to use our contact form. We will be happy to help you!