Tire price comparison service in the USA
Find the best deals for scooter tires by comparing prices on Tirecomp
At Tirecomp we are committed to guiding you through the many prices for scooter tires online. City tires, touring tires, vintage tires, off road tires: on Tirecomp you will find the perfect fit at the lowest price. For more than ten years our service has helped riders throughout the world to buy scooter tires at the best price at any given moment. So, what are you waiting for? Enter your tires' dimensions, check the offers of renowned tire dealers and hit the streets!
Why should I compare scooter tire prices online?
Prices for scooter tires vary a lot and you probably do not have the time to constantly check the large number of stores. Therefore, we display the prices of various tire dealers on a single website. The dealers are carefully selected, and the prices are updated every hour, so you can be sure to find the best offers on Tirecomp.com!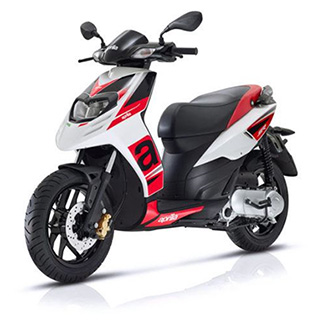 How can I find scooter tires on Tirecomp?
Enter the dimensions of your scooter tires in our search engine, including width, height and diameter, along with load and speed ratings. Then click on "Search" to get an overview of the current prices for scooter tires and pick the one that suits you best!
Where can I find out the size of my scooter tires?
The information on the dimensions for your scooter tires can be found in the vehicle documentation. Be aware that you cannot mount scooter tires with lower load and speed ratings. Tires that do not comply with this requirement may endanger your life and their use on your vehicle is therefore prohibited. However, having tires with higher load and speed ratings is not a problem. If you need more information on tire registration, do not hesitate to visit the tire brands' website or contact your scooter manufacturer.
How do I compare scooter tire prices on Tirecomp?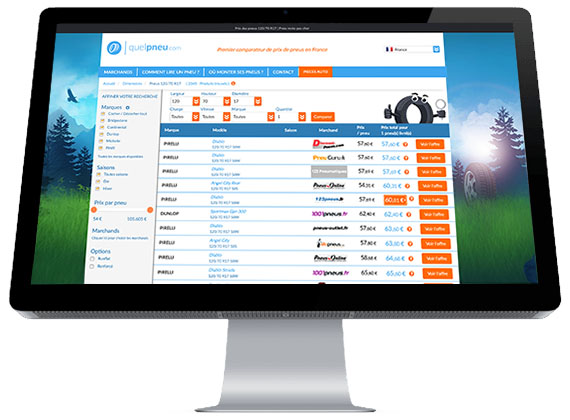 Tirecomp displays the prices by ascending order, always including the delivery costs. If you want to refine your search, use the filters on the left of the result list. They allow you to compare the prices from different manufacturers and dealers, to choose the season and to set a price range according to your budget.
Once you have chosen the best tires for your scooter, click on "Visit store". You will be redirected to our partner dealer's online store to purchase your new scooter tires.
Are cheap scooter tires safe?
If you choose the cheap tires that are displayed at beginning of our price lists, you will surely save money. However, budget tires are not always the best choice: they tend to wear out faster, to provide less driving stability and to cause a higher fuel consumption. Therefore, instead of saving money at any cost when buying tires, use Tirecomp to compare the prices of quality tires and purchase them for less.
What tires for my scooter?
When choosing new tires for your scooter, you must not only take into account their dimensions and your budget, but also your driving style and the conditions you drive in. As a matter of fact, unlike bikers, scooter drivers use their vehicle all year long to travel shorter distances in urban areas. Manufacturers have therefore developed tires with a short warm-up time and a high grip under all weather conditions.
What are the existing scooter tire types?
Scooter tires can be divided in four main types according to different surfaces and driving styles: city and touring tires, sport tires and off-road tires. You will notice that the names of the categories vary from dealer to dealer, causing sometimes some confusion. That is why we advise you to pay attention to the models' name when comparing the scooter tire prices.
Scooter city tires
If you use your scooter mainly in urban areas, city tires are the best match for you! Their proper tread pattern provides an ideal grip on all types of urban surfaces. They are also very resistant to wear and tear, allowing you to wander indefinitely across the paved and asphalted roads.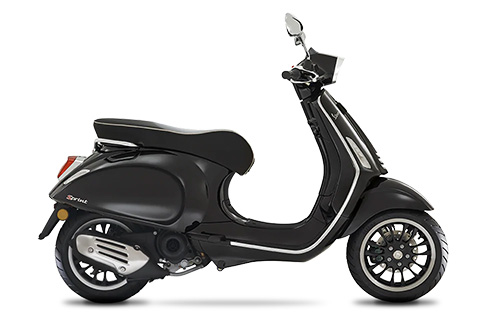 Scooter touring tires
Touring tires for scooters are quite similar to motorcycle touring tires. They are designed to run under any weather condition and possess a great wear resistance. Therefore, they are ideal for long touring journeys.
Moped tires
If you like to drive mopeds, you will find the fitting tires on Tirecomp as well. Moped tires are usually narrower, and their diameter tends to be larger than for other scooter tires. Their grip and wear resistance give them an ideal handling and durability.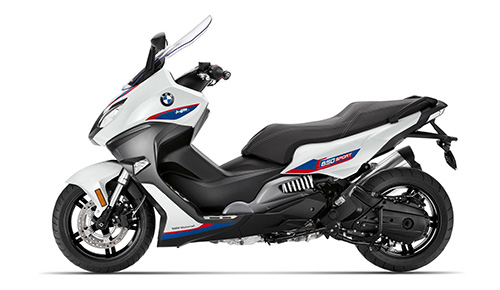 Scooter sport tires
As a lover of high speeds, you surely will not be disappointed by the sport tires for scooters. Their soft rubber provides an unrivalled grip on the road but also on the racetrack. Therefore, if you use your scooter for sports competitions as well, mount these tires to get an unfailing reactivity.
Off-road scooter tires
Do not be afraid to go off-road with your scooter! Off-road scooter tires are especially designed for it: they have a significantly larger negative tread pattern than city tires. You can therefore use them to drive on dirt paths, whether in the forest or on country roads. It is also possible to use them on road, at the expense of poorer performance in terms of road handling, rolling noise and longevity.
Vintage scooter tires
Do you like the retro style? If the answer is yes, then vintage tires will perfectly suit you! They differ from other road tires in terms of appearance but not performance. Some brands even manufacture authentic scooter tires with white walls. This will give an all new twist to your scooter!
Scooter winter tires
When we think about scooters, we do not necessarily imagine driving in winter conditions. Yet, if you want to venture out on the snow with your scooter, you need to mount winter tires. Their rubber and tread pattern provide them good flexibility and grip at extremely low temperatures, on slippery and snowy ground.
Tires for electric scooters
For e-scooter tires, nothing changes! You can choose among the same tire categories as other scooter types, while making sure that they are suited to the size of your scooter and the conditions in which you ride.
What are the best scooter tire brands?
Scooter drivers can rely on the tires of brands like Bridgestone, Dunlop, Michelin, Pirelli and Metzeler. However, you must again make sure that your scooter tires are adapted to your driving style and the weather conditions. Also, just as for motorcycle tires, you should choose the latest models, guaranteeing this way the best technical performance. Among the best scooter tires in 2020 are the Metzeler Roadtec Scooter tire and Michelin's City Grip 2.
Where can I get my scooter tires installed near me?
Many online dealers display the addresses and mounting prices of their partner installers near you. However, please note that the prices can vary according to the type of scooter you have. That is why you should always ask about the exact price by contacting the installer beforehand.
Thanks to Tirecomp nothing will stop you from buying your scooter tires online. For additional information, you can read our buying guide. If you still have questions about the price comparison for scooter tires, feel free to contact us directly!